Botanical Healing Spa & Wellness
Relax Your Body ~ Rejuvenate Your Mind ~ Renew Your Spirit.
BODY SCRUBS ~ WRAPS ~ KOREAN BODY SCRUB ~ EUCALYPTUS WRAP ~ SEAWEED WRAPS~ VAJACIALS ~ YONI STEAMS
Leave your skin silky smooth, indulge in a full body exfoliating treatment.  A full body polish with cane sugar and fresh lettuce, to aid in eliminating all traces of dead skin cells, and impurities. This service ends with a warm body butter, and a quick back and shoulder massage. 
Yoni Steam (Vaginal Detox)
It's a Detox for the Vagina! Also known as V-Steam, or Yoni Steam. This ancient therapy, sends an aromatic blend of  herbal steam through the vagina and cervix, into the fallopian tubes, ovaries and uterus. The herbs, flowers and spices help fortify, cleanse, detox, strengthen, a women's most intimate parts. Additionally, the steam aids in the relief of irregular menses, fibroids', womb trauma, infertility, cysts, period discomfort, hormonal, and spiritual imbalances and more.  Contraindications To Receiving This Service

Do Not Steam After Waxing
Do Not Steam If You Have An IUD
DO Not Steam If You Are Pregnant
Do Not Steam If You Have An STD
DO Not Steam If You Have A Vaginal Infection
Shaving And Intercourse Should Be Avoided 48 Hours Prior To A Steam Session
Do Not Steam with open sores, cuts, or infection.
Steam 3 days after your menstrual cycle
Organic Herbal Blend: Wormwood, Motherwort and More!
A treatment for one of the most neglected areas of the body. Our back facial starts with a through cleanse, a customized fruit or vegetable exfoliate, customized mask, and moisturizers. Followed by a quick back and shoulder massage.
Women's Korean Body Scrub
Korean style full body exfoliation using a textured glove to remove dead skin cells and layer of dirt and grime. This service stimulates circulation and leaves your skin silky smooth. It's complemented with a soothing hair conditioning, a face mask, and a aromatic botanical oil rub.
It's a stimulating ancient detox just for men. A light steam sends an aromatic blend of  herbal steam through the anus and pineal gland, as you sit on a custom made steam chair. This treatment opens up the capillaries and blood vessels, encouraging more blood flow to the penile tissue, male sexual organs, especially the prostate, it might help with Erectile issues, Hemorrhoids, etcetera.  During the session you are covered with a discreet modest wrap, and served a herbal Lingham Tea, or your complimentary beverage of choice.  
Rid your body of toxins, temporary lose inches, and detoxify the entire body, with this Sea Moss Body Treatment. This service starts with dry brushing the entire body, to boost circulation and remove dead skin cells, a Sea Moss Body Mask is applied, Your then wrapped in a thermal blanket, for relaxing and to keep the heat in. A gently scalp massage is performed while your wrapped in a cocoon. 
Gently buff away dead skin cells, and rid the body of excess fluids and toxins.  Benefits of body wraps may include detoxification, boosting of the lymphatic system and metabolism, softening skin and temporary inch loss. 
It's an extraordinary Fresh Lettuce body scrub, and customized Vegetable mask, to buff away dead skin cells. This service provides a deep cleanse, exfoliating, mask and quick back massage.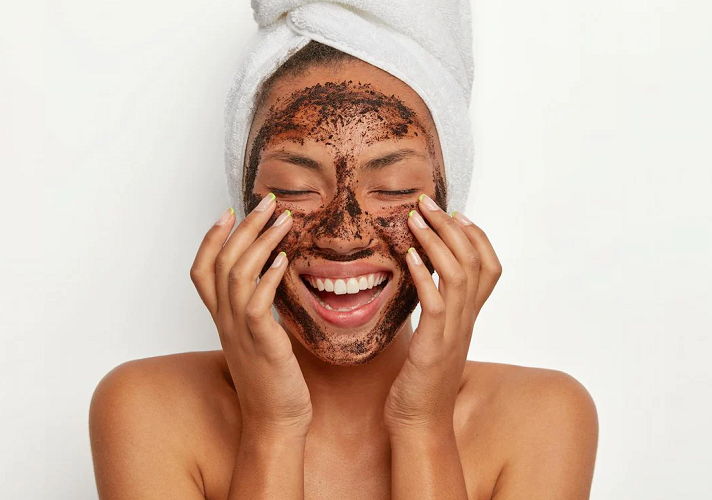 All Services are By Appointment Only